Since the last post I have added detail and contrast to the background, head and chest area. I painted in a background of autum leaves with motion blur to give the feel of her rising up from the forest floor through the canopy and ultimately into the open.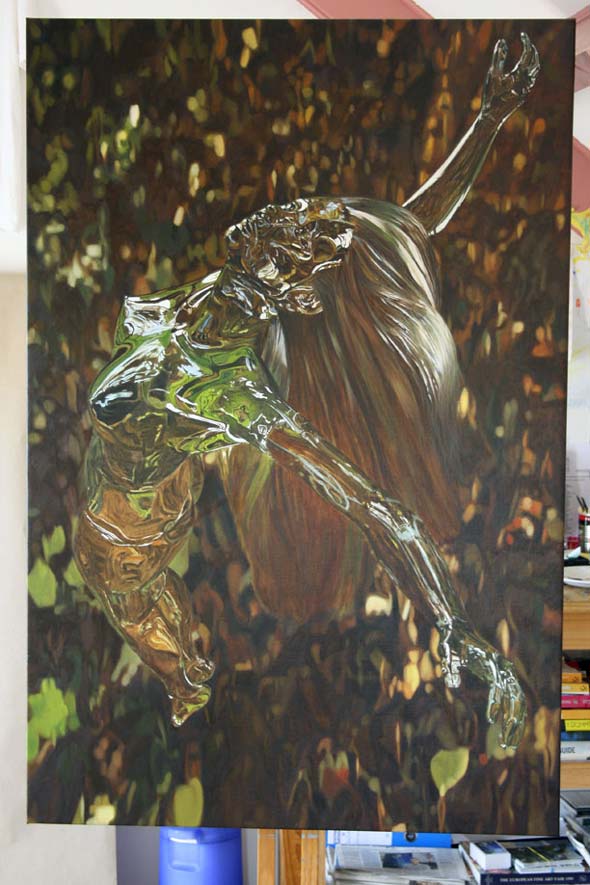 More working in of  detail and contrast down toward the feet.  At these stages I also shape the components of the figure until I am happy with the result.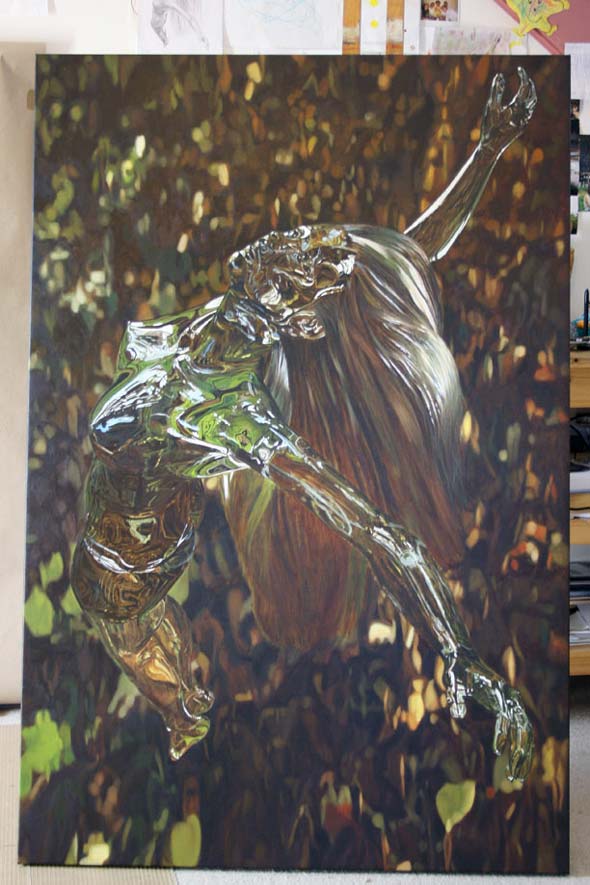 The painting is basically complete. As per usual, I will continue to smooth out areas until I am happy with the finish, or until I get told to stop!  Apparently these are finer details that most wouldn't notice.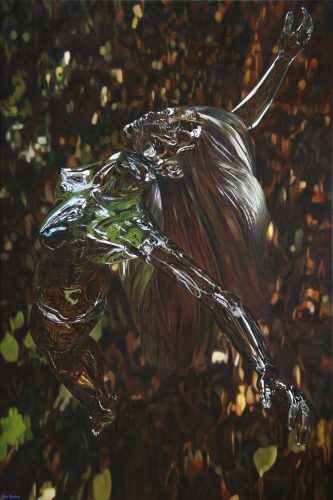 I am a perfect unlimited being, oil on linen, 59 x 39⅜ x 1¾ in. (150 x 100 x 4.5 cm).